Recognitions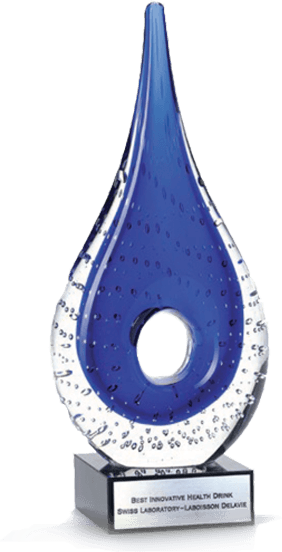 SGS headquartered in Switzerland is the world's leading inspection, verification, testing and certification company. Their name is synonymous with quality and integrity worldwide. Accord- ing to their expert assessment, the quantity of vitamins measured in the La Boisson DeLaVie multivitamin drink is certified, because they exceed the values indicated on the product's label.
The SWISS VITAMIN INSTITUTE, established in 1931, is a prestigious Swiss vitamin testing facility. Food product inspections are performed in their laboratory in accordance with the strictest quality standards. The certified products are granted the right to show the insti- tution's seal on their packaging. The ISV qualification is shown on every drink produced by Swiss Laboratory. Furthermore, LaBoisson DeLaVie was the first to win the ISV "PRODUCT OF THE YEAR" award founded by the institution.
The Dubai Drink Technology Expo (DDTE) is the most exclusive world expo of the drink manufacturing profession. It provides an opportunity for the meeting, experience sharing and competition of the best manufacturers. In 2017 the event was organized for the tenth time with the participation of over 200 manufacturers and 10,000 professionals, where the La Boisson De La Vie received the prestigious "BEST INNOVATIVE HEALTH DRINK" award.
Your cart is empty
Subtotal: RON
Shipping and discount codes are added at checkout.
Save my Cart
Checkout
Hang On! We have a special offer just for you.
Save 0%
Use the code below at the checkout for x% discount from your order!
000000
(Click to copy code)